Lexiconnect QR Codes For Facebook, Flickr, Twitter & YouTube
QR Codes For Your Business
QR codes storing addresses and URL's (website addresses) may appear in magazines, on signs, on buses, on business cards, or on almost any object about which users might need information. Users with a camera phone equipped with the correct reader application can scan the image of the QR code to display text, contact information, connect to a wireless network, or open a web page in the telephone's browser. This act of linking from physical world objects is termed hardlinking or object hyperlinking.
QR Code Structure Highlighting Component Information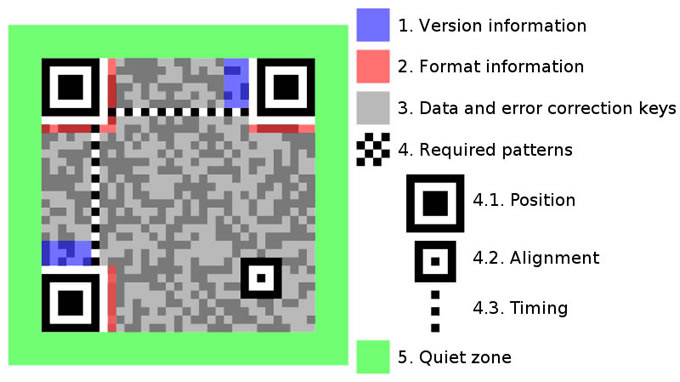 ---
All activities are supported by our unique Internet Key Performance Indicator system, which monitors financial metrics and your return on investment. An ongoing relationship model is also deployed which means we would work together for a minimum of 12 months as joint owners of the Internet Strategy. For more information please contact us for a discussion by telephone or email, our full contact details are listed here.
---